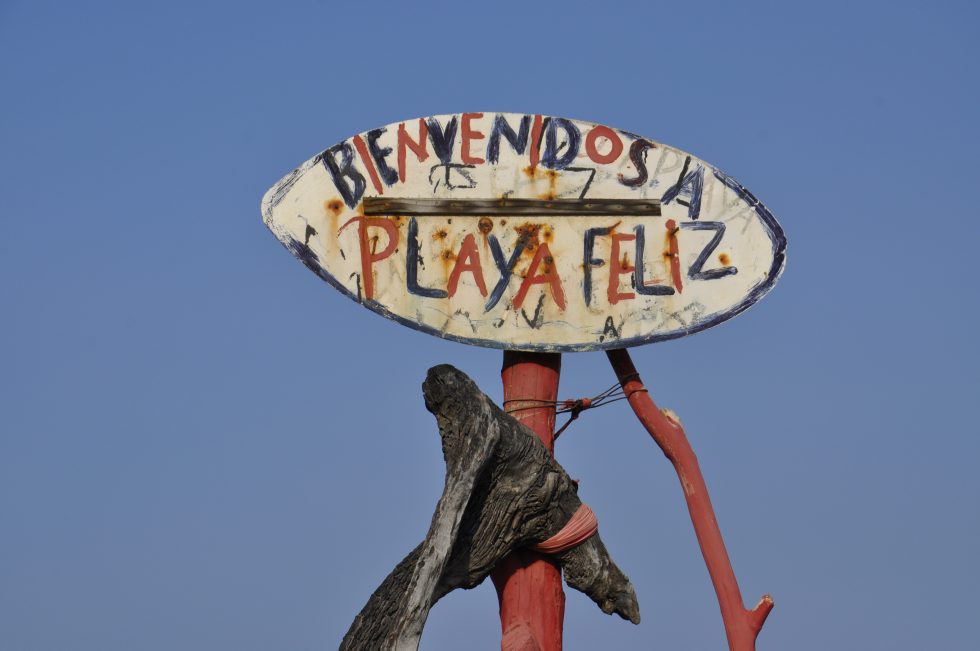 Today everything was 30
I went straight to the cyber to work on the site. The morning passed quickly and my lunch was just my favorite quick pizza. Back to the cyber, back online and the Skype phone rang. I had enough time to wish all the best for the special day today. 30 years ago at 11:11 my baby Dominik was born.
The server did not bother and stopped working. 30 minutes later the server was back again and we continued the best wish conversation. This time the electricity did not bother and stopped working. 30 minutes later and the electricity did not come back. I had the feeling that the blackout would take much longer; my batteries of the computer were almost empty and the cyber had no air condition and light anymore. I was a bit sad because in both conversations we just managed to speak for 30 minutes.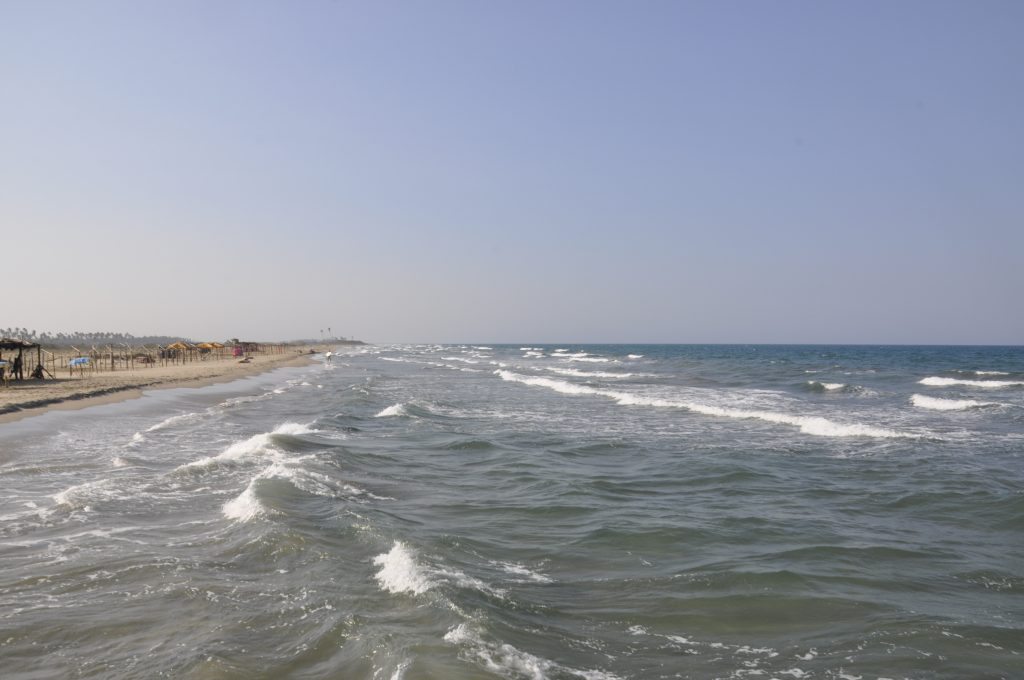 I had the afternoon to go back to Chichiriviche and have a look at the northern beach of the village. The beach was completely empty and I spent 30 minutes with an amateur surf boarder before slowly driving towards the center. It was a funny mixture of rows of houses or posadas and bits of small public beaches of 30 meters width with infrastructure of umbrellas, sunbeds and beach bar.
Please click on "View Album" to see pictures in a Google+ Album.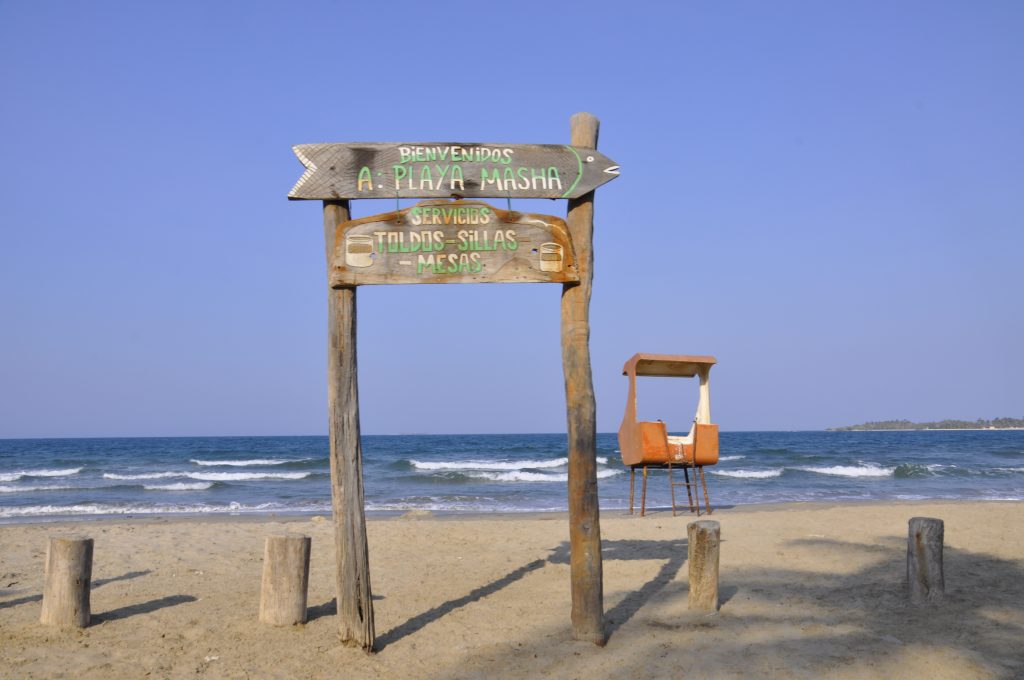 I arrived at the center and watched the few boats coming back from the different islands. By the amount of boats anchored at the four different docks you could tell that only very few tourist had been on the islands. I expected a quiet day tomorrow with limited choice to get onto one of the boats at a good price and limited choice of destinations to go to. Several sales people still working offered already a tour for tomorrow, but I wanted to go with the same company or driver I had been with two days ago.
Please click on "View Album" to see pictures in a Google+ Album.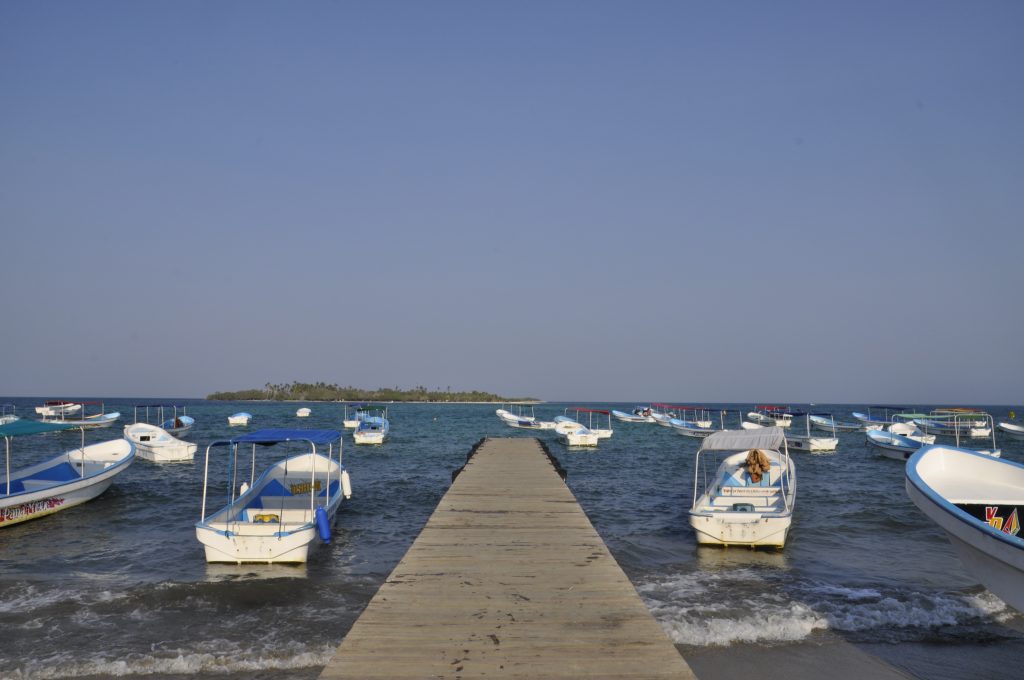 Chichiriviche was busier than Tucacas and had more transport of tourist, basically to the two islands, Cayo Sal and Cayo Muerto right opposite the center and the docks. The amount of commercial shops, supermarkets, bakeries and restaurants was similar, but the quality and variety was better in Tucacas. I had problems to decide what to have for dinner. The bakery had no real options and I ended up at one of the snack stands on the street and had a Hot Dog.
Tonight my thoughts were with my family in Europe. I haven't been there for more than one year. Actually during the whole time in Brazil, for the last eight years, I have been in Europe always only for a week; in 2008 for my aunt's 70th birthday, 2010 to accompany a business partner to Malaga, 2012 for my mother's 70th birthday, 2013 for my son's wedding and 2014 for the World Cup Final. For a long time I could not imagine to go back to Germany to live there again, I was not so sure anymore. My son and his wife were back in Germany after six years in China since last year, I had to consider sending my baby Matilda to school in Germany for better education. I was by myself in Venezuela and became home sick and sentimental.
Today everything was 30
Please click on "View Album" to see pictures in a Google+ Album.