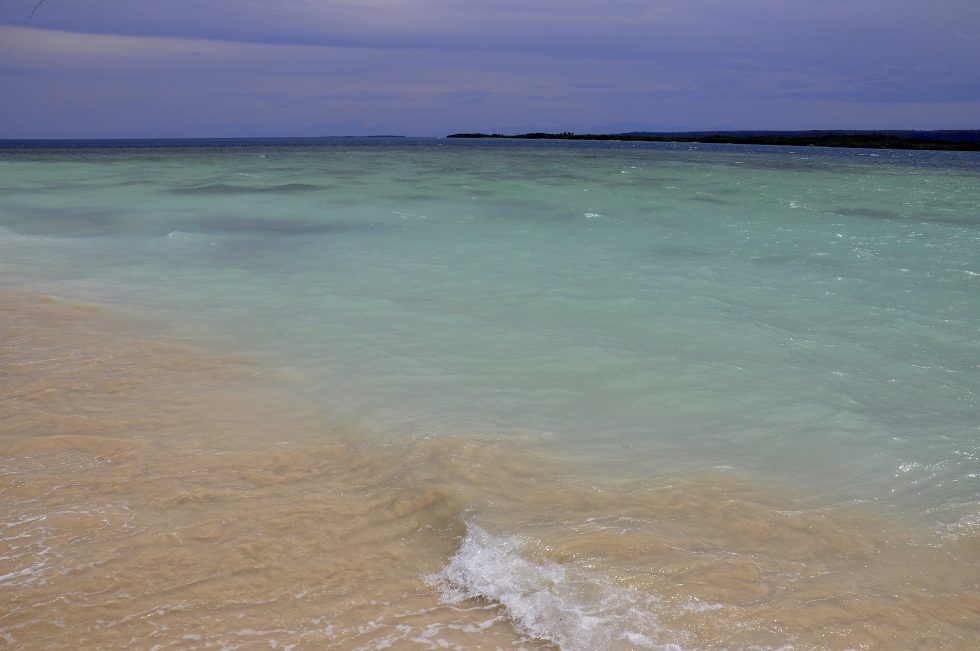 I drove this morning back to Chichiriviche to either try to get on to the cave tour again to take more and better pictures of the stone carvings or visit the island Cayo Muerto opposite the square and the docks. I had noticed at my last visit already that a pretty drunk old man was shouting for an hour at the square. This morning he was standing in the middle of the main entrance street and was shouting again. I did not understand properly what he was shouting about, just several times the word toro, Spanish for bull. The way he was standing in the middle of the road had something of a torero. Maybe he was fighting the cars like Don Quixote was fighting the windmills.
Please click on "View Album" to see pictures in a Google+ Album.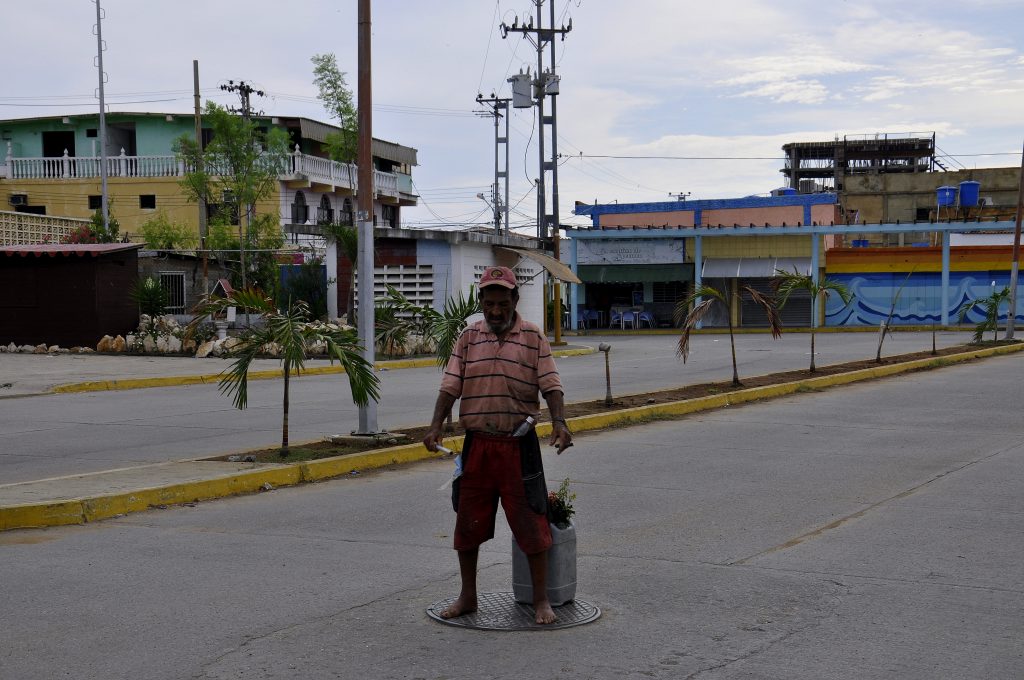 On the weekend you do not have to wait that long to get a boat to the islands. I was after a cave tour and had to wait, tourist after tourist passed and no sign of a tour on this cloudy day today. It was getting closer to midday and I had to make a decision and I went to the island Cayo Muerto right opposite the square and actually the shortest drive of all.
I started with my walk along the beach to explore what was possible. The island turned out to be smaller than I expected. I had passed the island on my way to Cayo Sal, actually four times when I had left the docks. The lack of the direct sunshine did not let the sea appear as colorful as on a blue sky day. The amount of people was reasonable due to the clouds and a few people left already as a few drops of rain started to fall down. I was expecting more rain and was looking for a dry shelter. The office of the Park direction on the island was the best option but before I could make it under the roof it stopped again.
Please click on "View Album" to see pictures in a Google+ Album.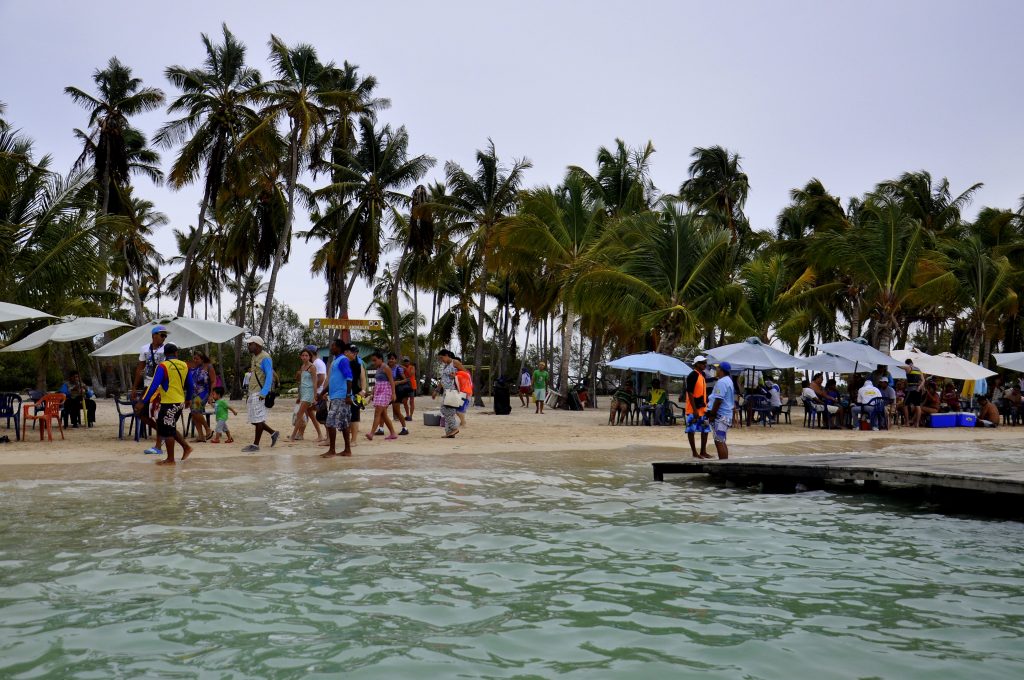 The island did not have a beach bar, only individual sales people with a coolbox and only food and ice cream, no drinks. After one hour I had basically seen the island and was ready to go back. I sat down at the dock and waited for my driver to maybe appear. He did not. Instead I had several conversations with other tourists, sales people and drivers and so the time passed reasonably quickly. My driver was on time and I was back at the square, picked up my car and drove back to Tucacas. I wanted to have a tasty dinner and wanted to try tomorrow to get onto a boat from there.
Please click on "View Album" to see pictures in a Google+ Album.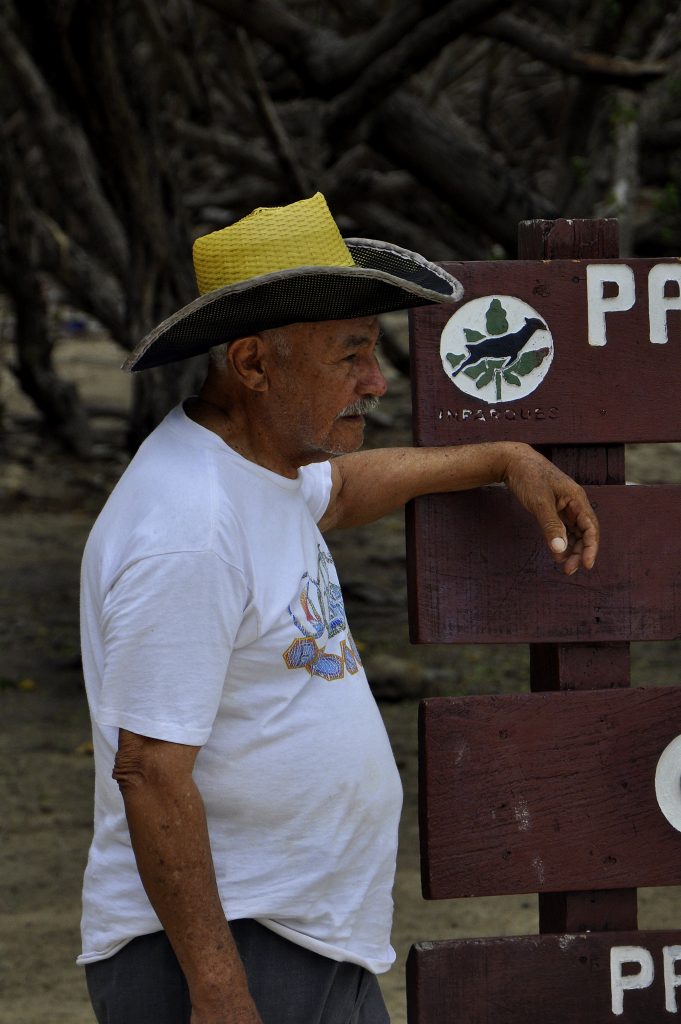 I had now the option between a Shawarma, a Colombian potato or a slice of pizza. I looked first and the pizza; they bakery did not improve on the quality and that was a no. I had fallen in love with the Colombian potato; I had three options, with chicken, with beef or ground meat. I tried the chicken potato this time and was not disappointed. They were all equally simple but very delicious. Chicken with rice and a boiled egg stuffed in mashed potatoes and then boiled in oil to have a crust.
Please click on "View Album" to see pictures in a Google+ Album.