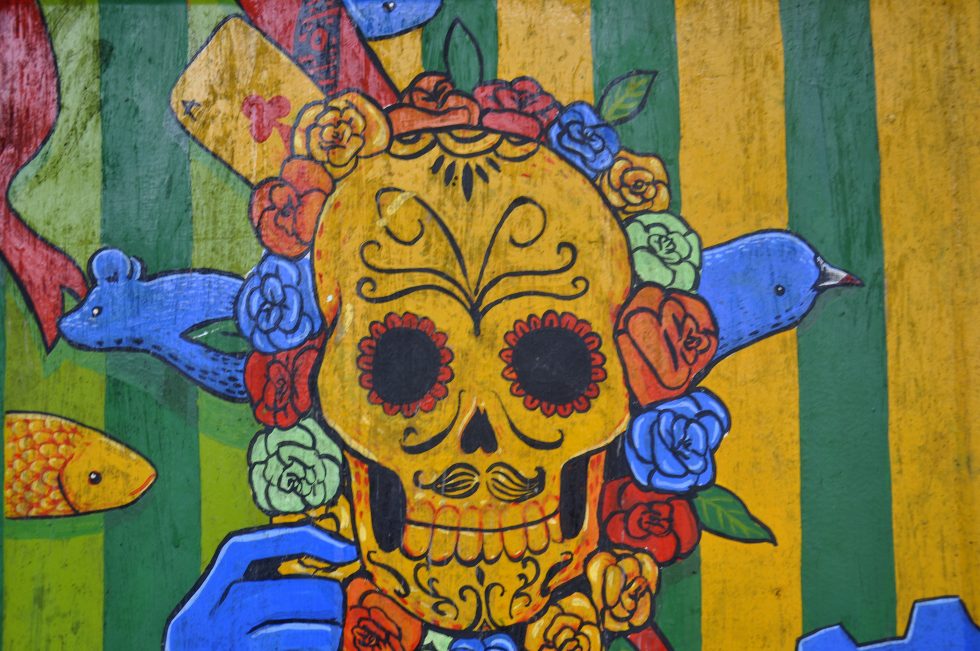 There had been no charter flight yesterday night, no late night airport staff, so I could turn off the light, make myself comfortable and feel home in my warehouse. The construction of the new airport opposite my warehouse was now in full progress and as a result a local businessperson had decided to open up a breakfast stand outside my bedroom and all workers arrived to have a coffee and a small talk before work. The small talk of 10 to 20 workers was definitely loud enough to wake me up. I walked to the terminal and connected the charger and the computer. Not this morning and not in the next days or weeks will I be able to catch up and edit all the pictures, write the diary and upload to the site. Sorry.
Please click on "View Album" to see pictures in a Google+ Album.
I focused first on the pictures and edited day after day and quiet enjoyed looking again at the pictures after my theft in Quito, my odyssey without money. You do not really want to make travelling without money your daily routine, your lifestyle but I am so grateful for this experience; travelling without documents and crossing borders, hitchhiking with no option to skip and take the next bus, having to ask for money for a simple drink or some basic food, walking every inch of the way with my backpack and sleeping at any given place. I had thought many times that I felt like a homeless before my theft in Quito; now for almost 2 weeks I had been a homeless. Still, even as a homeless I felt blessed and lucky in so many ways; at no time I had suffered really thirst, hunger or insecurity. God had put me into this situation but had left me my angels to guard over me. Thank you for this great experience, this great gift of life, this chance to get to know yet another side of me.
Please click on "View Album" to see pictures in a Google+ Album.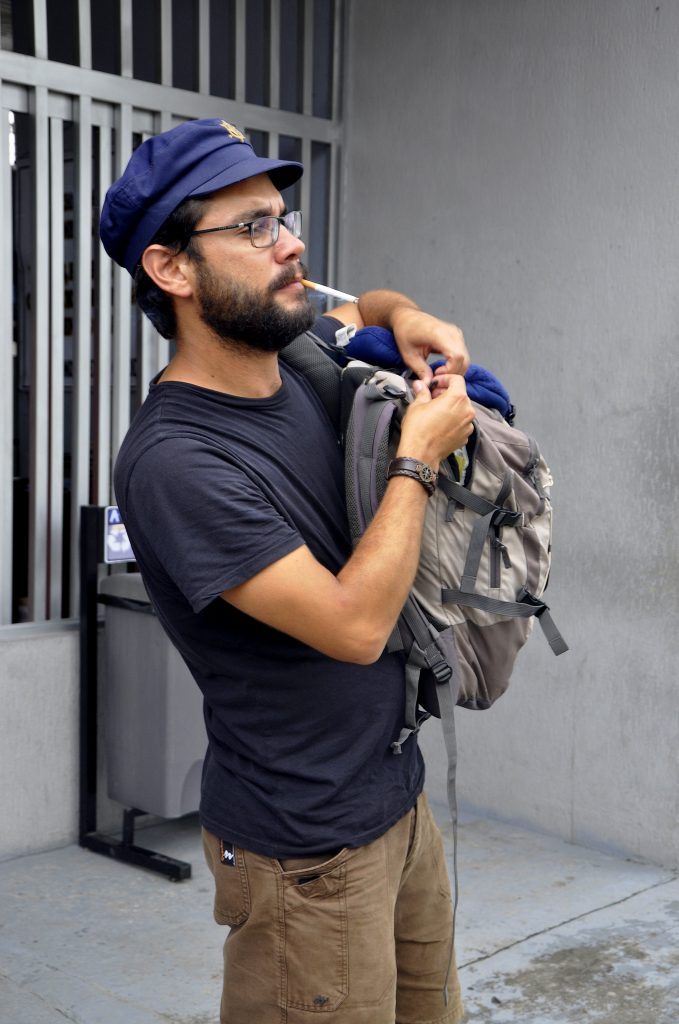 The first passengers for the LAN flight had come and departed, as did the tropical rain and now the first passengers for the Avianca flight came and one of the passengers was my friend Joao from the Maria Fernanda. We had a small talk and he had a cigarette, the last cigarette. A hug and it was time for me to walk to the center and find some lunch. I was late and unfortunately, too late for a Colombian potato; I was tired of walking with the backpack and sat down at a bakery right next to the refrigerator with a colorful skull design. I had an ice-cold bottle of Coca Cola and a Pastel with sausage and being a good German I had another Pastel with sausage.
Please click on "View Album" to see pictures in a Google+ Album.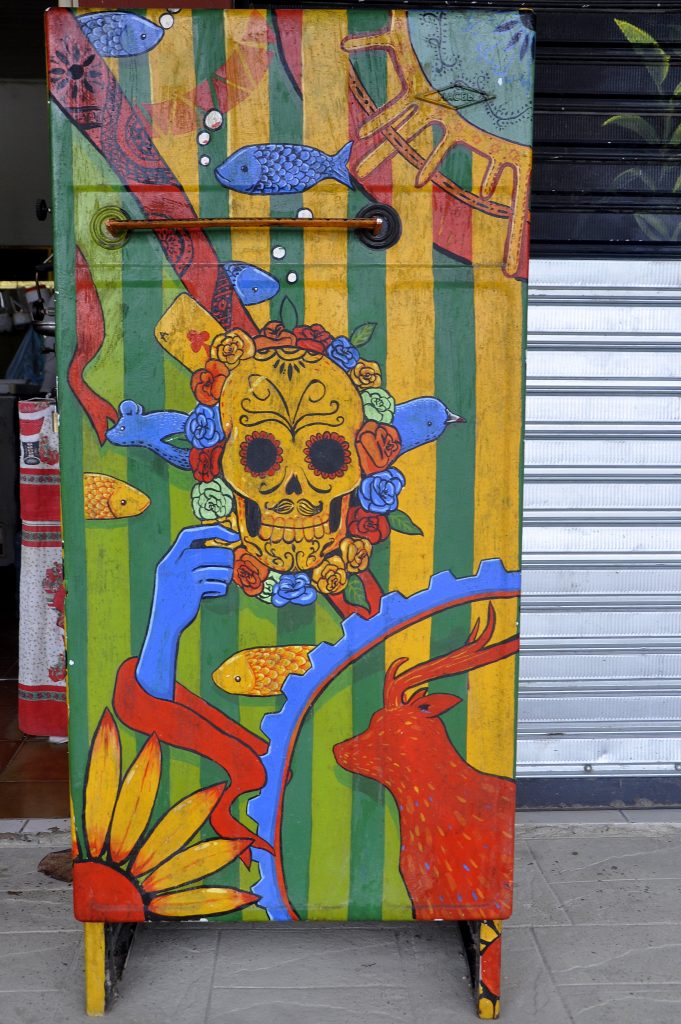 I walked to the park and wanted to wait until late for my friends but after 1 hour I did not have the patience anymore, tonight I wanted to sleep on the ship. I wanted to be on the ship from the first moment of check in, I wanted to understand the procedure, be the first in line in the morning and have eventually the time to fix whatever problem may arise naturally or be created artificially.
I have had lunch but I remembered the delicious French fries I had last time and decided to go for the same place and have some. The same place was not open but the neighbor and his French fries were equal or better. What a typical German I had been today, sausage for lunch and potatoes for dinner.
Please click on "View Album" to see pictures in a Google+ Album.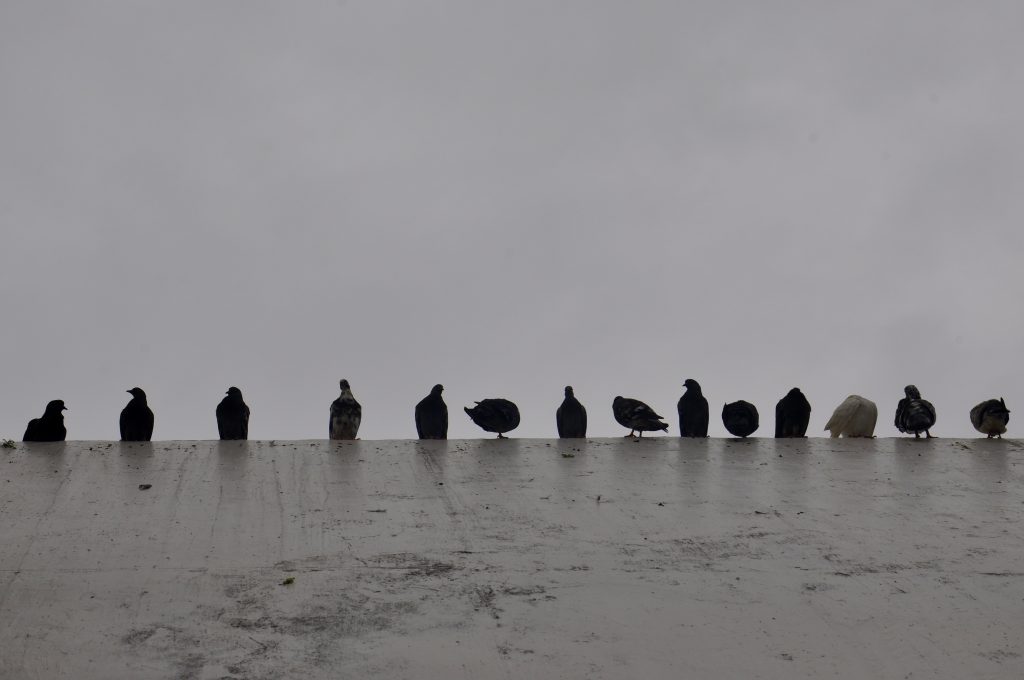 It was dark and I had to walk just a bit more to arrive at the ship. The manager welcomed me and told me that my friends had been at the port this afternoon to see him and negotiate their transport. He was totally convinced and confident that they had come to an agreement and that they would arrive in the morning to load the vans. That was good news and I did not feel bad anymore that I did not have the patience to wait at the park this afternoon. I walked up to the third deck, to the penthouse and the deck was completely wiped and cleaned and I was all by myself. I put up the hammock but chose to sleep on the floor.
Please click on "View Album" to see pictures in a Google+ Album.