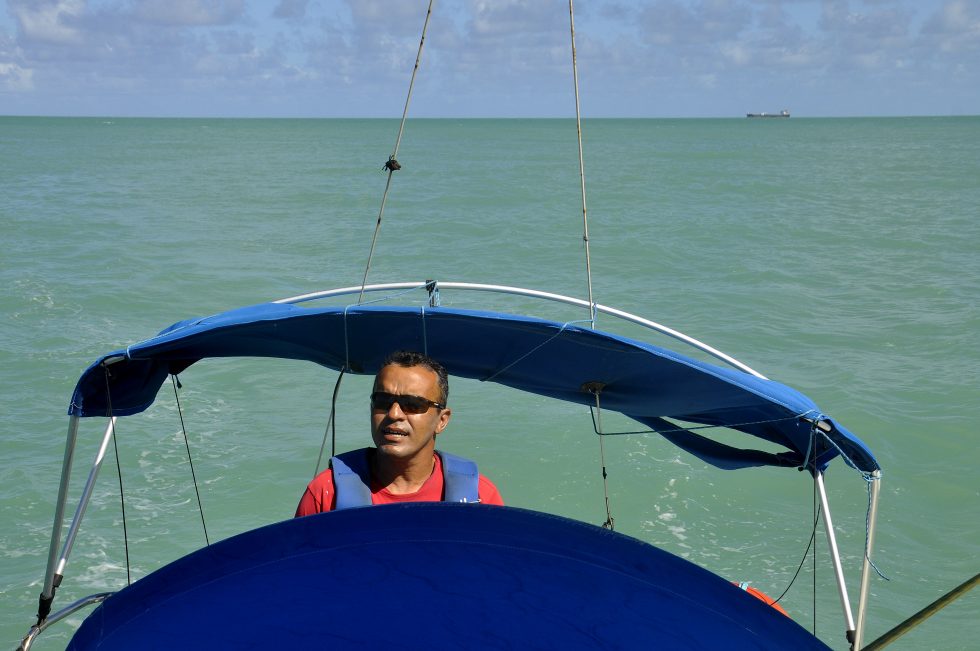 Part of the preparations of my professor Alexandre for our small big adventure had been establishing contact with a group of sailors who had left Natal direction Salvador just a few days before us. Alexandre is part of a Brazilian wide sailor group who exchange information via Whatsapp and this was where he had met them. They had arrived in Maceio, had to resolve some personal matters in the city and had planned to continue to Salvador tomorrow.
We had sailed another night and arrived in Maceio at lunchtime and the idea was to exchange information with them, maybe meet up at the Iate Clube and maybe even sail together to Salvador.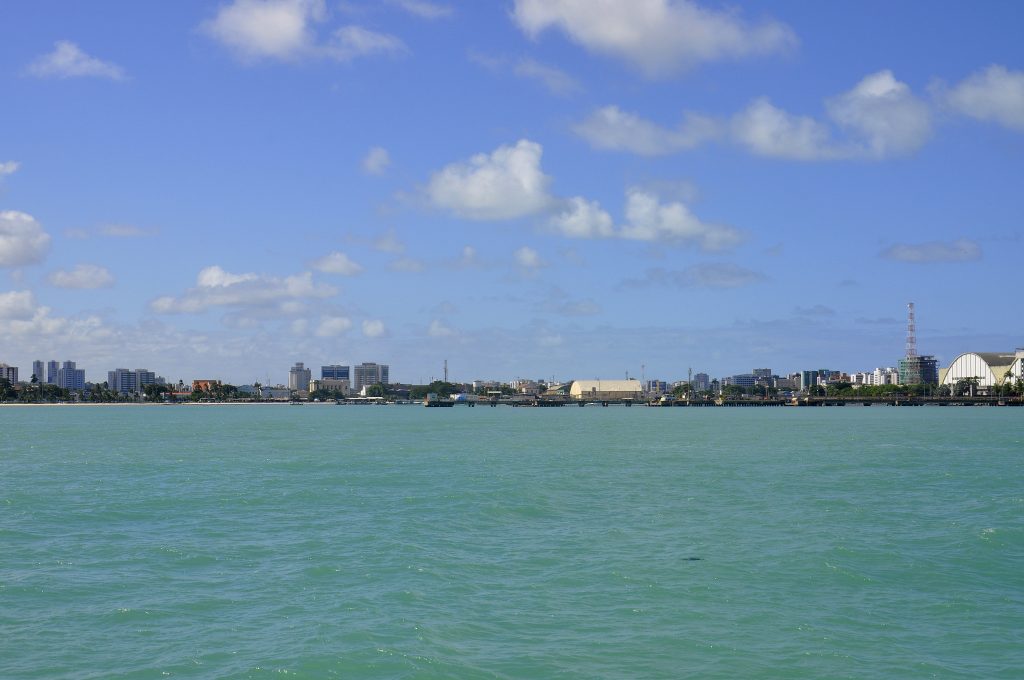 The port of Maceio did not have much of an infrastructure and we had to find our way to one of the buoys to tie my sailing boat and then ask for one of the taxi boats to take us to the beach. The taxi boats had just one big row, both to accelerate and to direct and the row was in the hands of the driver who moved the row very quickly from left to right to accelerate and then again with more smooth movements to the left or to the right to direct the taxi boat depending on the direction. Very interesting technique, never seen before but working very well.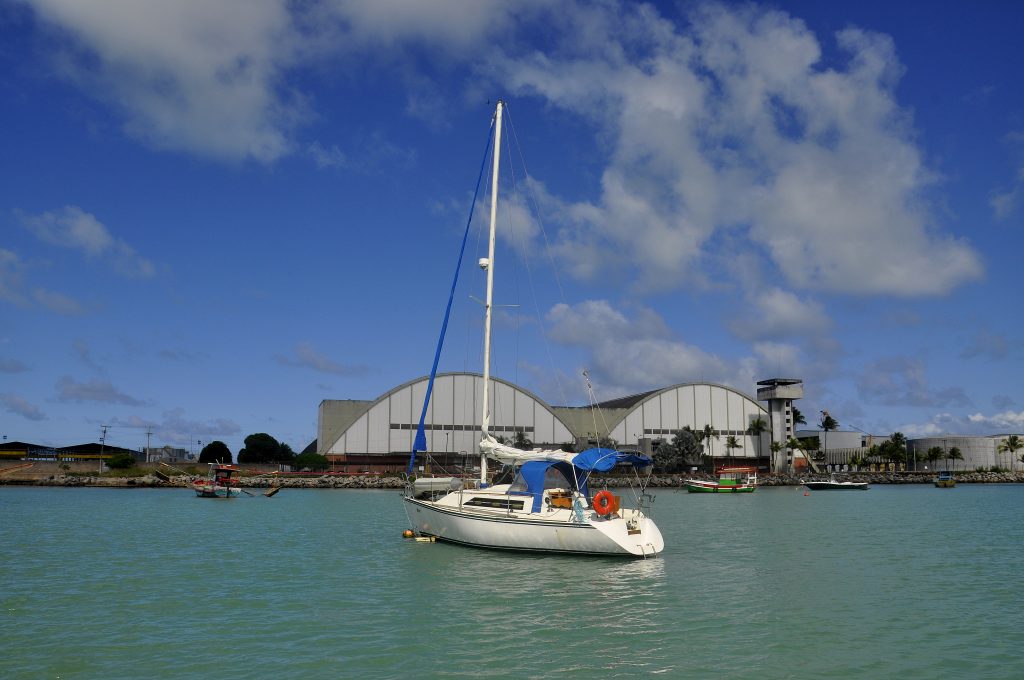 The Iate Clube was small but tidy and we had the chance to use the bathroom, take a shower and then sit down in one of the comfortable chairs and relax, just relax, doing nothing but watching the blue sky, at least this was what I did. Alexandre made contact with the other group and with the manager, the staff, the security, the gardener and the guests of the Iate Clube. Brazilians very much like to make contact and have a Small Talk (Bater um Bapo) and Alexandre is very, very, very Brazilian.
We decided to drive to the shopping mall, eat a complete warm meal, buy some more food for the next days, beer for Alexandre and drive back again to the Iate Clube. Brazilians like as well to have an ice-cold beer and Alexandre is very, very, very Brazilian.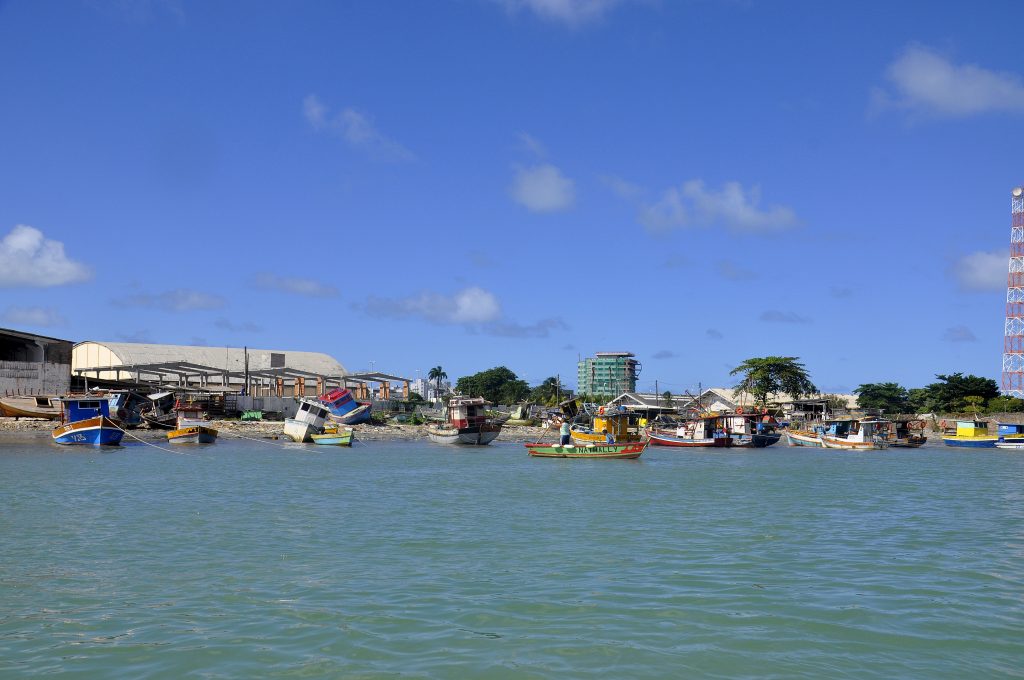 For a small understanding of the days travel, I have included a Google Earth map. The red pins mark the locations I have stopped and taken pictures. At the bottom of the page you will find a link for all the pictures I have taken. The link will open in a Google+ Album.
Please click on map to enlarge!!!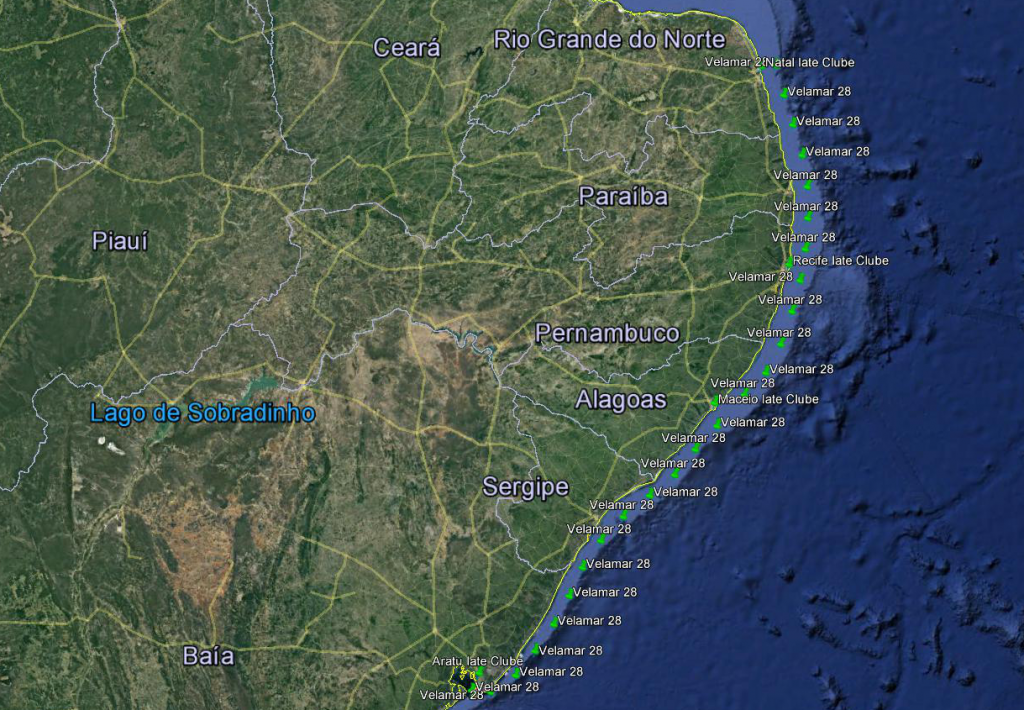 See map and distances / Siehe Karte und Entfernungen / Ver mapa e distâncias / Ver mapa y distancias