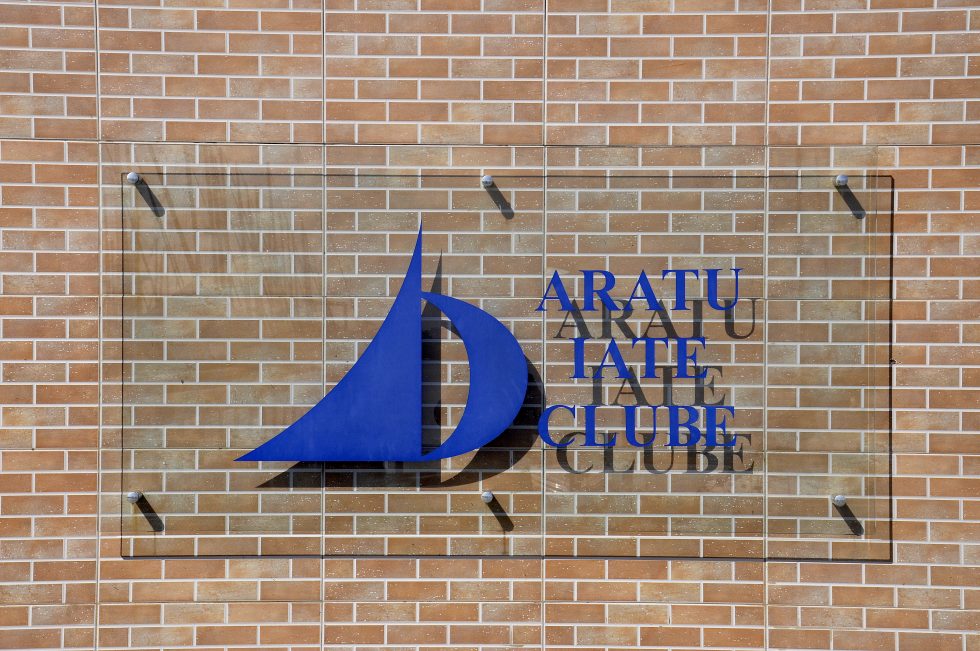 We woke up and immediately started to clean the sailing boat the best way possible, packed our personal stuff and waited for Juliano. Juliano arrived on time, as if he knew exactly how much time we needed. Alexandre did not want to participate in the handing over and left with the service boat to the restaurant of the Iate Clube. I had a lengthy conversation with Juliano, first about my small big adventure, then about the broken or missing items and finally about the chance for him to take us to the bus station so we could buy our tickets and drive back to Natal. Time to say good-bye to my sailing boat. My friend, you have served me well, I have learned from you and with you and lived my small big adventure with you. Thank you.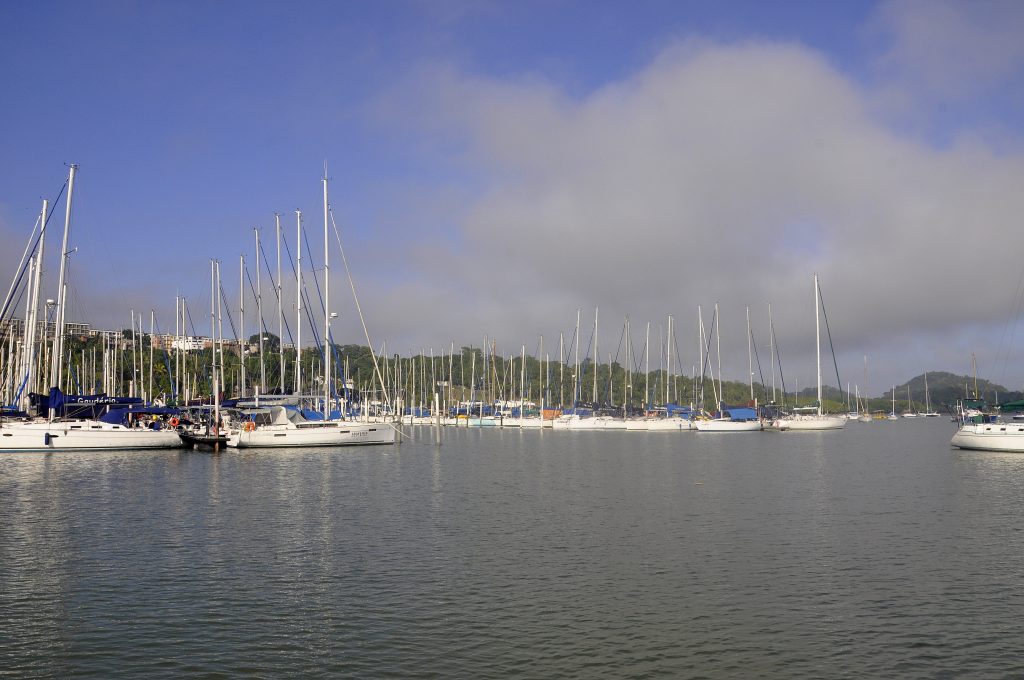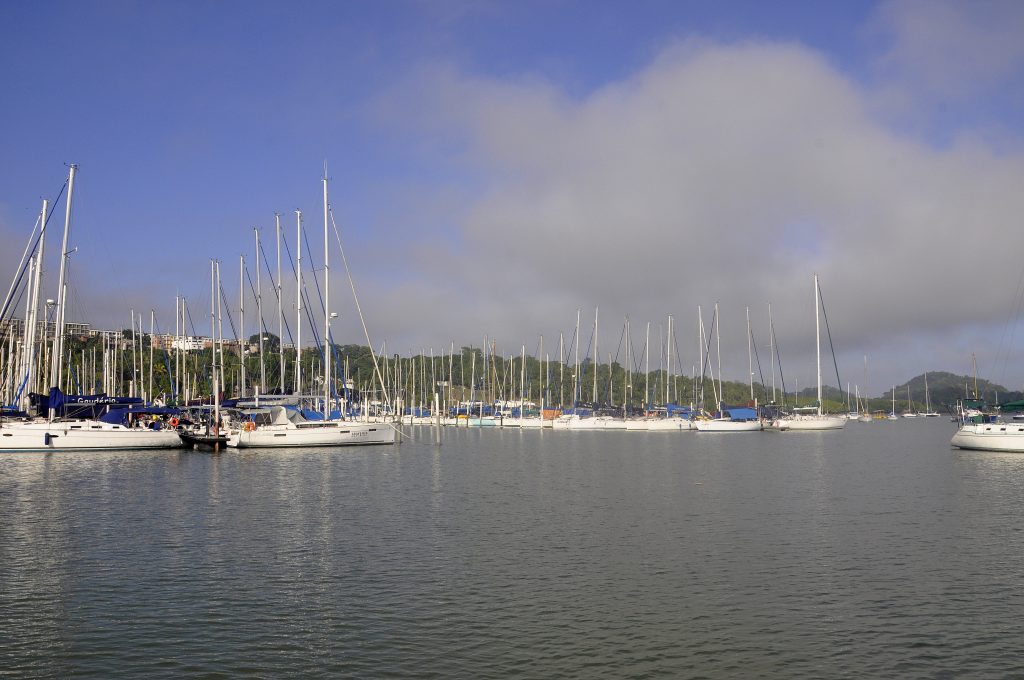 We called the service boat again to take us to the Iate Clube and met up with Alexandre at the restaurant. He was impatient and wanted to leave as quickly as possible but we agreed to accept the offer from Juliano to take us to the bus station. This meant that we had to wait for Juliano to register the sailing boat and finish all other related internal buearocratic matters. Alexandre had already taken a shower and now it was my turn to get rid of the salt, the dirt and the sailor smell.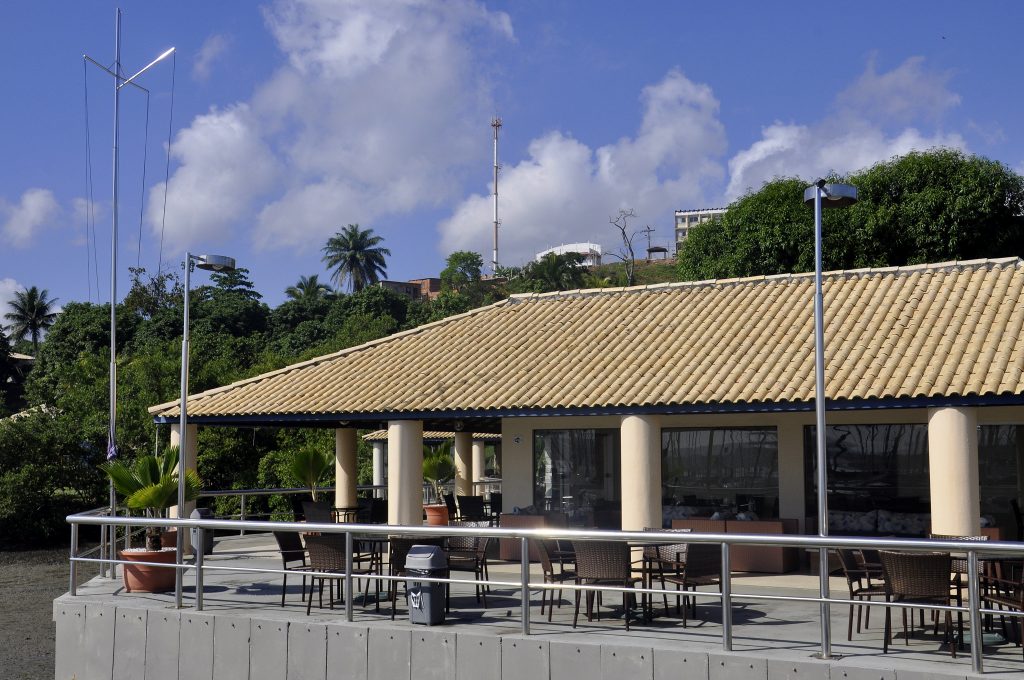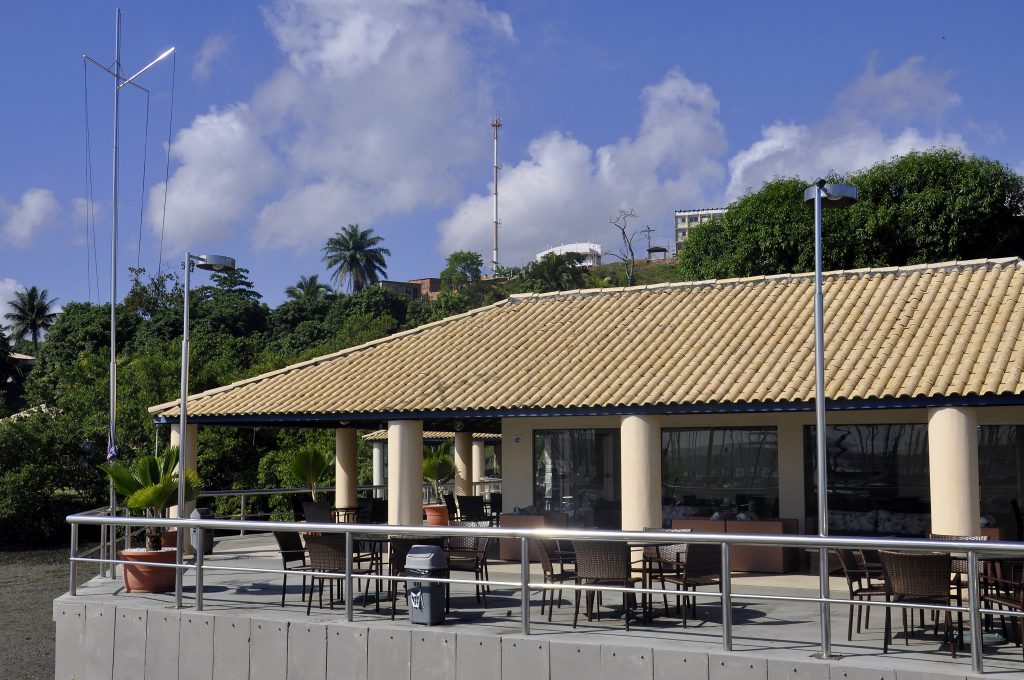 We sat by the swimming pool and still had some minutes for a small talk but then we decided to leave and head for the bus station. About an hour drive to the bus station and time again to say good-bye. Thank you very much Juliano for the lift, for your purchase and for your positive, friendly and determined personality. We bought our tickets for the night bus to Natal, stored our luggage and went across the street to the shopping center for an afternoon lunch, back to the bus station and waiting, waiting and waiting for the time to pass to check in the bus and hopefully have enough space and find some sleep.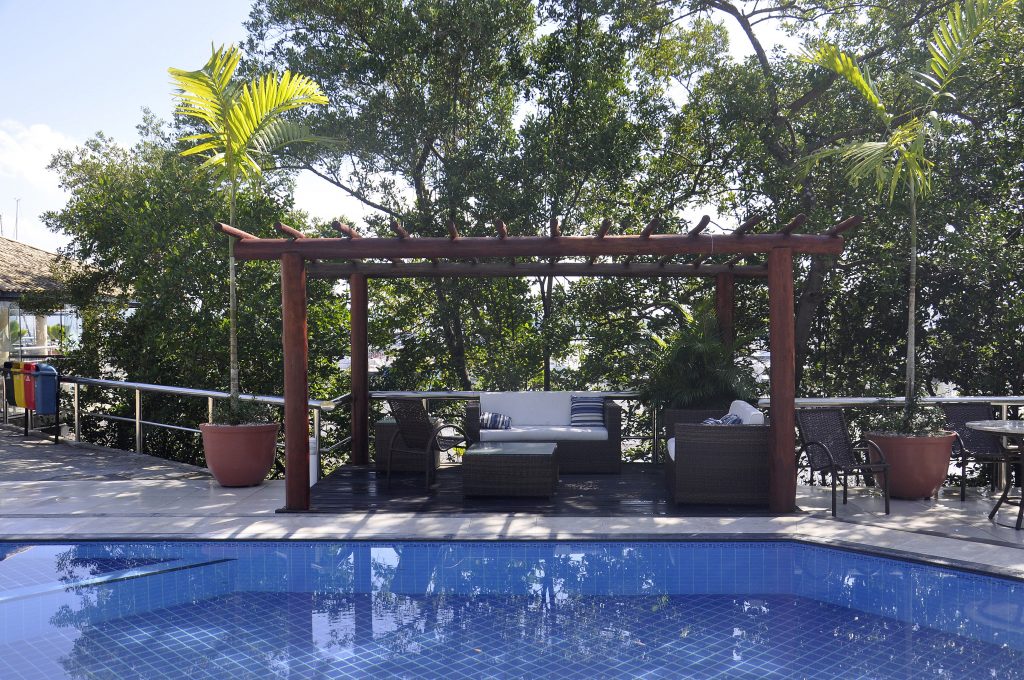 Please click on "View Album" to see pictures!!! The link will open in a Google+ Album. At the top right of the Google+ Album you will find the button for a Slideshow.