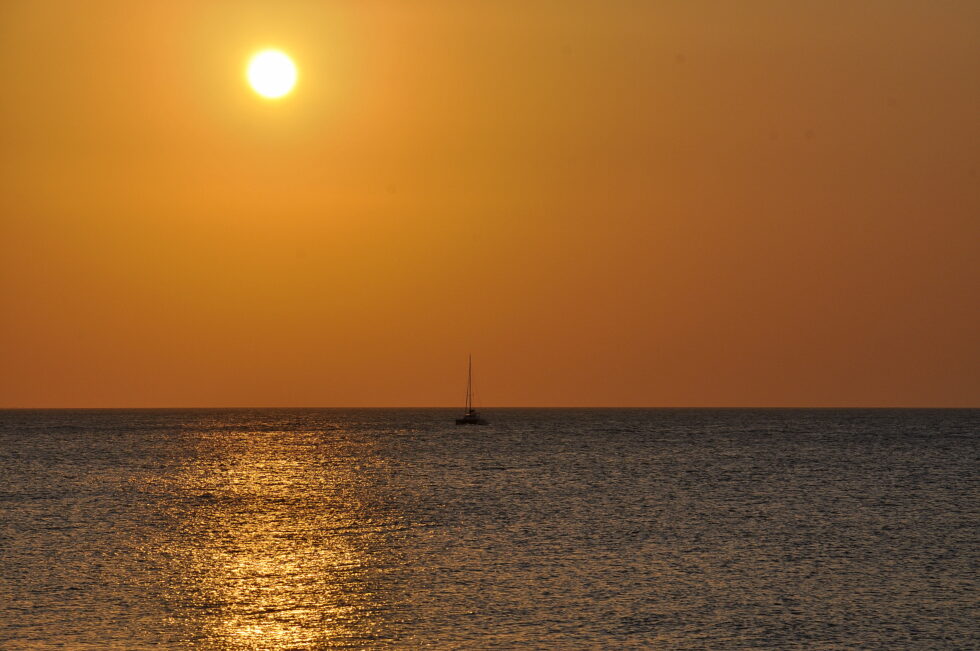 I mean, you know me, getting up early. Shit happens. Shit happens once a year. No, Shit will happen every day from now on. Shit happens will turn to Reality happens during the whole journey. You wake up when workers go to work and the cars or motorcycles are passing by, but latest when sun or temperature gets to you and you start feeling the heat.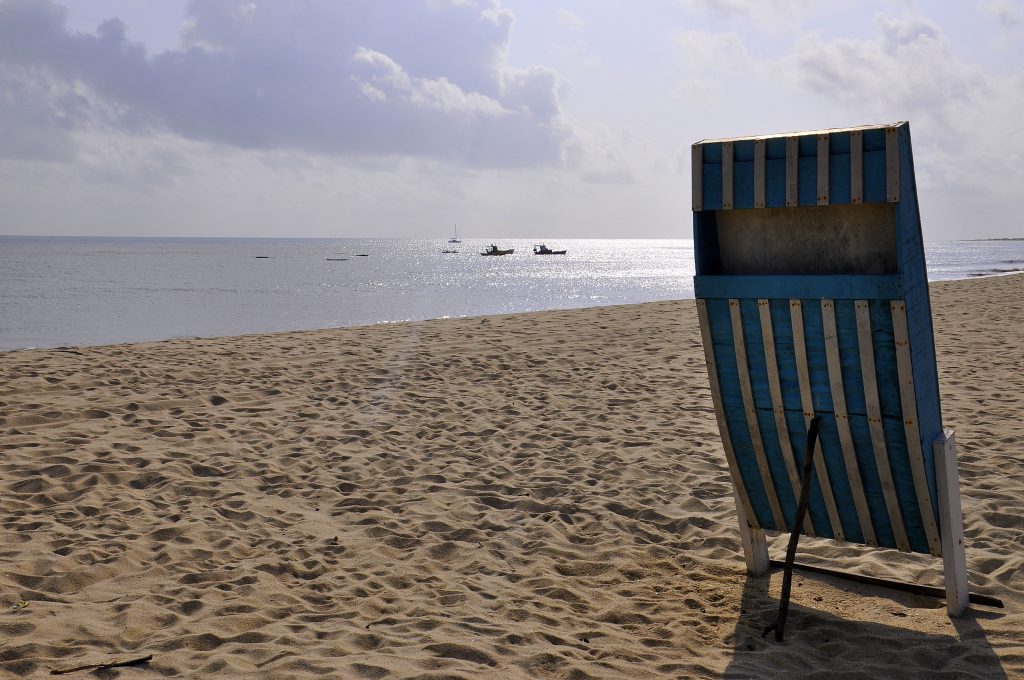 In the off season and furthermore during the week the small fisher village goes back in time and becomes a small fisher village again. The beach is empty. My head is empty.
I bought a bottle of Aquarius and went for a walk on the beach from the end of the village, where I had parked the car and desperately tried to sleep the night before, all the way to the other end, Ponta de Santo Cristo and back again.
Please click on "View Album" to see pictures in a Google+ Album.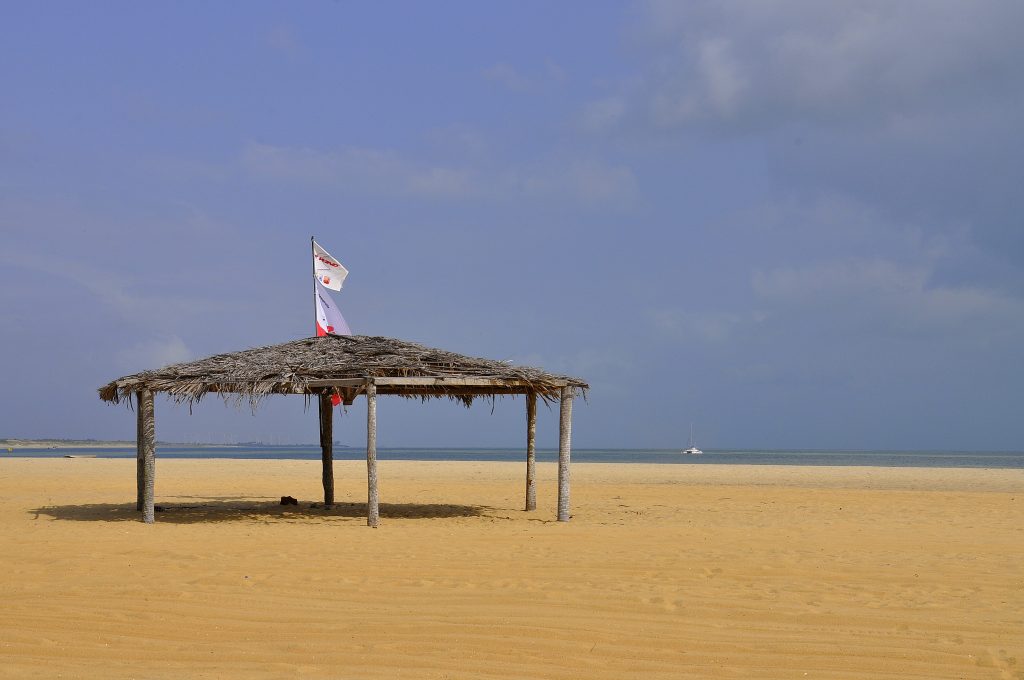 I started to work on the pictures from the day before, started to work on the site, started to work on myself. My head is empty, was a very good feeling for the first moment. The other side of the coin sneaked in slowly. I felt loneliness. I felt distance to the people I love. I felt Macau, Pendencias, Bebê coming the next day.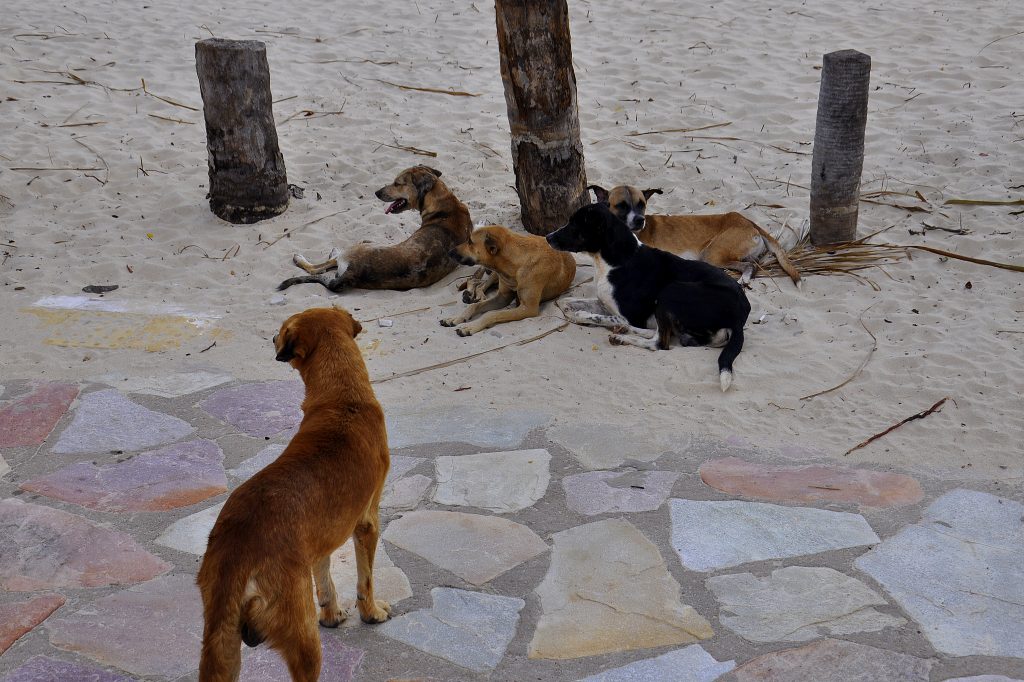 I went for the same walk on the beach in the afternoon; I wanted to take picture from the sunset. Sao Miguel do Gostoso is one of the few places in Brazil, where the sun sets in the water. What a nice postcard picture. The coastline of Brazil measures no less than 7,491 km.
Please click on "View Album" to see pictures in a Google+ Album.
In my head voices started to talk. They started a conversation, no control, no power to stop it. Now voices mixed with memories, pictures, emotions and more conversations and more emotions. I had a deep, very deep feeling of sadness and the first tear started to roll out of my eyes. The sadness was intense and I knew it would accompany me.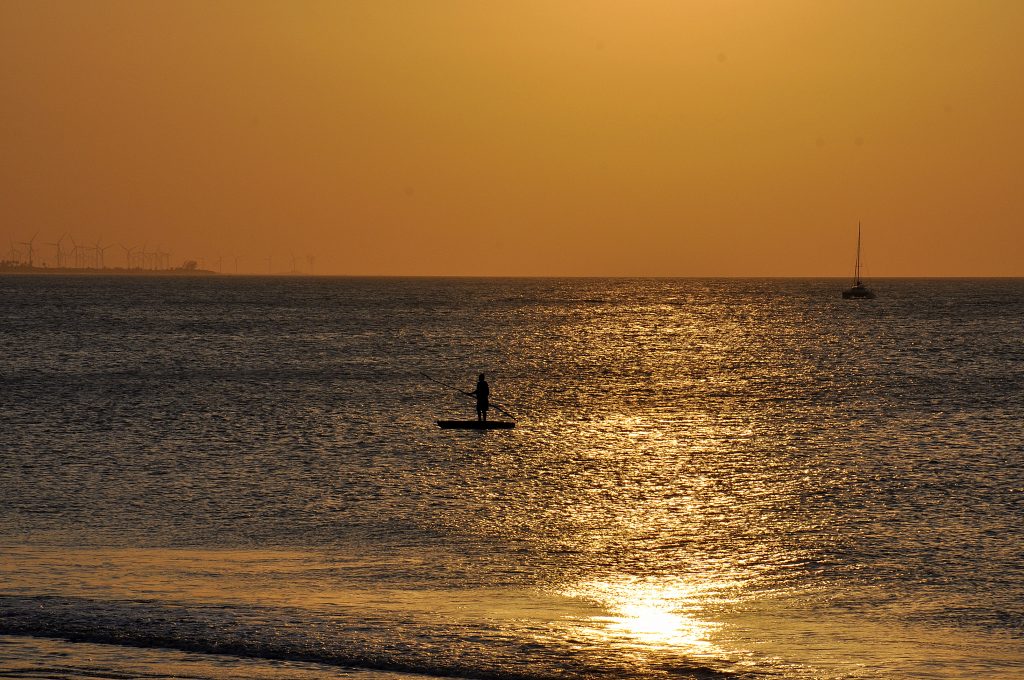 I knew I would not sleep again tonight, but I lay down in the car and closed my eyes, they were tired, I was tired, the conversation in my head continued. At least once in a while a picture of the beautiful impressions of the day appeared in my head.
My mind has to find its balance again; the coin has to keep flipping. If the coin falls to one side, you live that side as long as the coin starts flipping again. Ying –Yang.
Please click on "View Album" to see pictures in a Google+ Album.