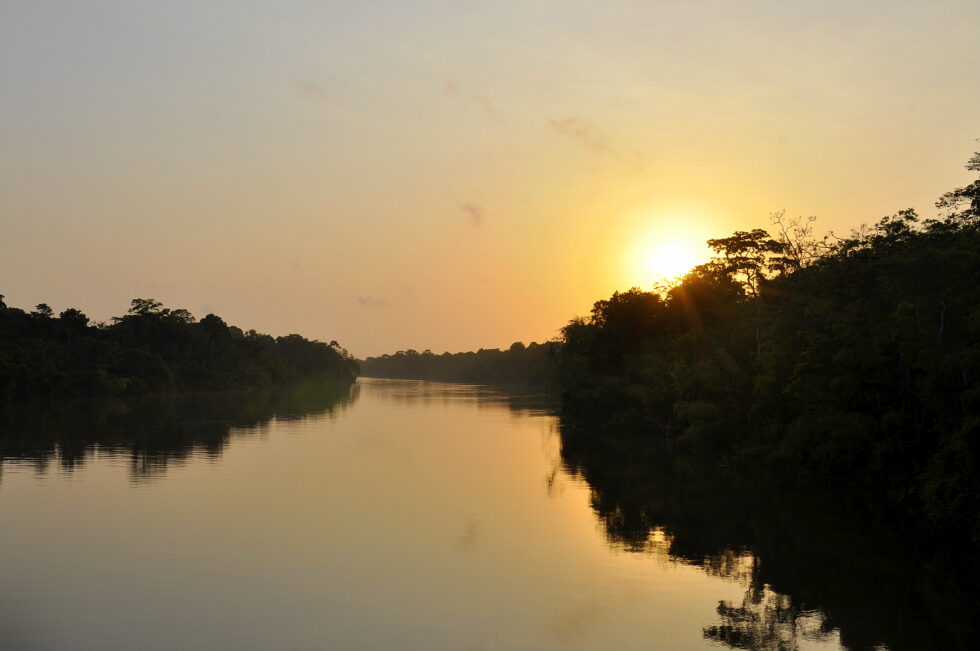 With every day I travel I get back bit by bit my feeling of sleep. I have to be fair and mention at this stage that I had been using sleeping pills for the last six month due to sleeping problems. I will not spend time to explain the process of sleep but I am feeling tired and I am getting the feeling back of having had some sleep and not only rest. Thank's a lot for this and again to everybody involved. Thank's as well for the sunrise this morning over the Amazon River.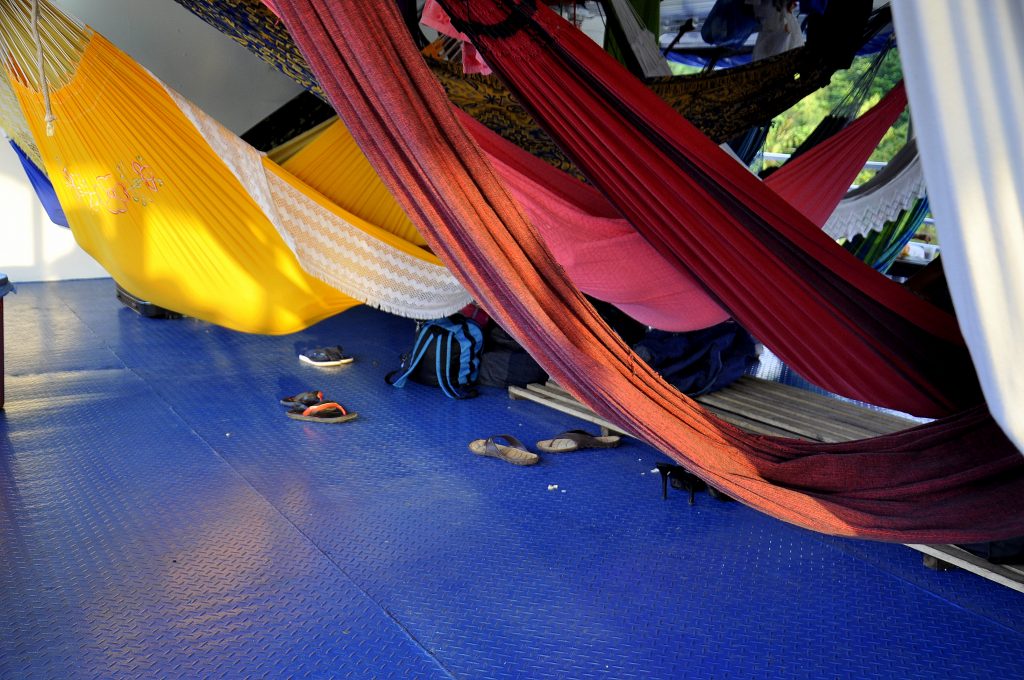 Everybody got up at an own pace, so it took some time before the whole ferry became alive again, just to mix with the preparations to wrap up the luggage and prepare for arrival. The ferry was ahead of time and the port was just around the corner. The port was actually in the city of Santana just 10 km south of Macapá.
We had to anchor in third line and basically all passengers got off the ferry, whereas the merchandise had to wait, including me with my car. I entered first so my logic told me that I would be last to get off. The ferry was empty for about 15 minutes and there was this lady with her really handicapped 13 year old daughter waiting for her husband to pick her up and I left over. One of the front row ferries left the harbor and made space for us and basically the boat was moved with ropes and man craft.
Please click on "View Album" to see pictures in a Google+ Album.
The ferry had a certain length and consequently various entrances and to my surprise they opened the part where my car and another one were parked and started preparations for us to disembark. In my head I actually considered the possibility to stay another night on board in case I would be last, but this was not the case, I was second.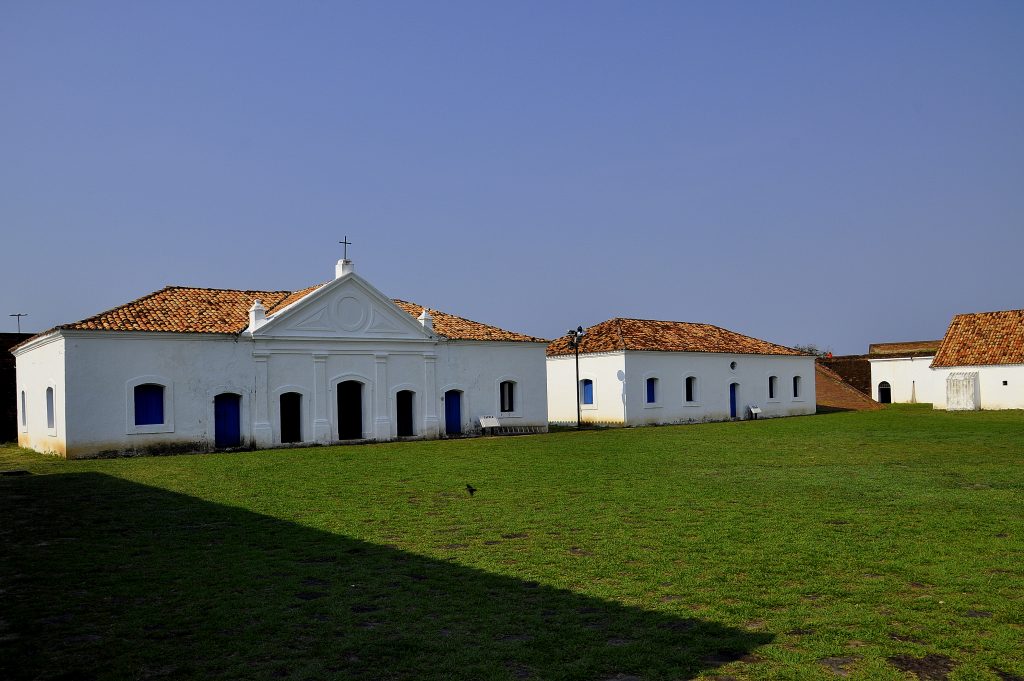 I drove to the city and parked right in front of the historic fortress in the park underneath a shady tree. I went to see the fortress, which was very well preserved and presented. I spent easily about two hours to explore all corners and buildings. The place became so familiar that I decided to choose that location for tonight's sleep.
Please click on "View Album" to see pictures in a Google+ Album.