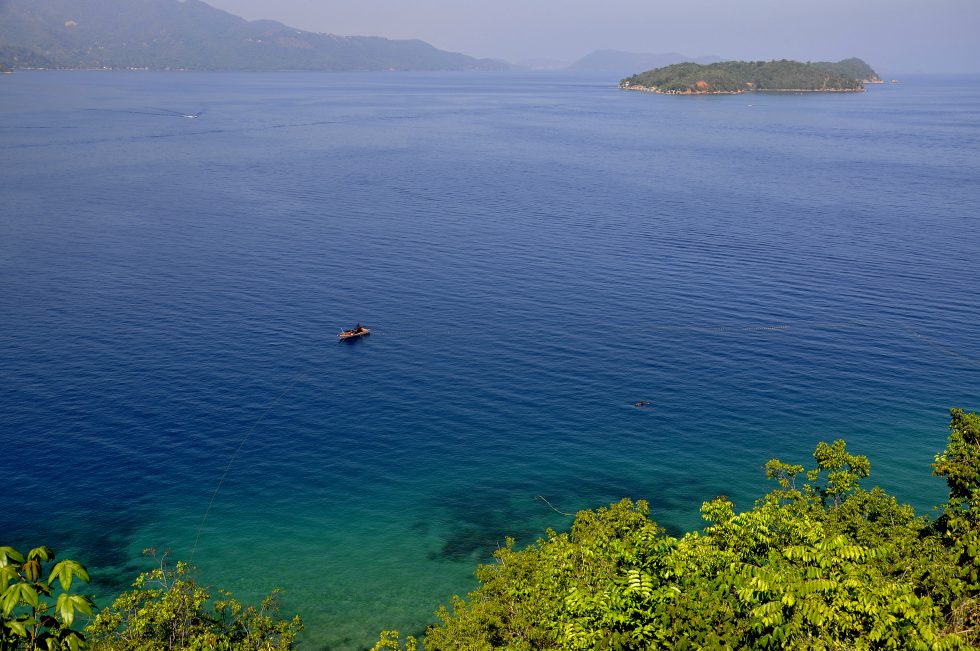 The night was hot and short. In the morning I had another walk through the village that was starting to prepare itself for tourists and actually the first boat left with a family for a tour. Mochima is at the end of an extensive but narrow bay with just a small entrance to the sea and altogether is part of a National Park Mochima. The village itself does not have a beach but is the starting point for a boat to visit several beaches of the Park. I continued my drive to what will be another drive in spectacular mountain / rainforest meets the sea scenery.
I had to stop several times to enjoy the beautiful views down on to hidden Caribbean bay beaches. At one point I became curious because the beach was indicated to be a military beach and at the same time the location was quite hidden which made me conclude that this could be a very special beach. It was a short drive through the gate down to the parking area and it became clear that this indeed was a very special beach. The bay had hardly any infrastructure, maybe three houses and at this time of the morning everything was still empty and everybody asleep. The bay could have easily been a private bay just for a single villa and if so it would have been probably one of the 100 top private beach spots in the world.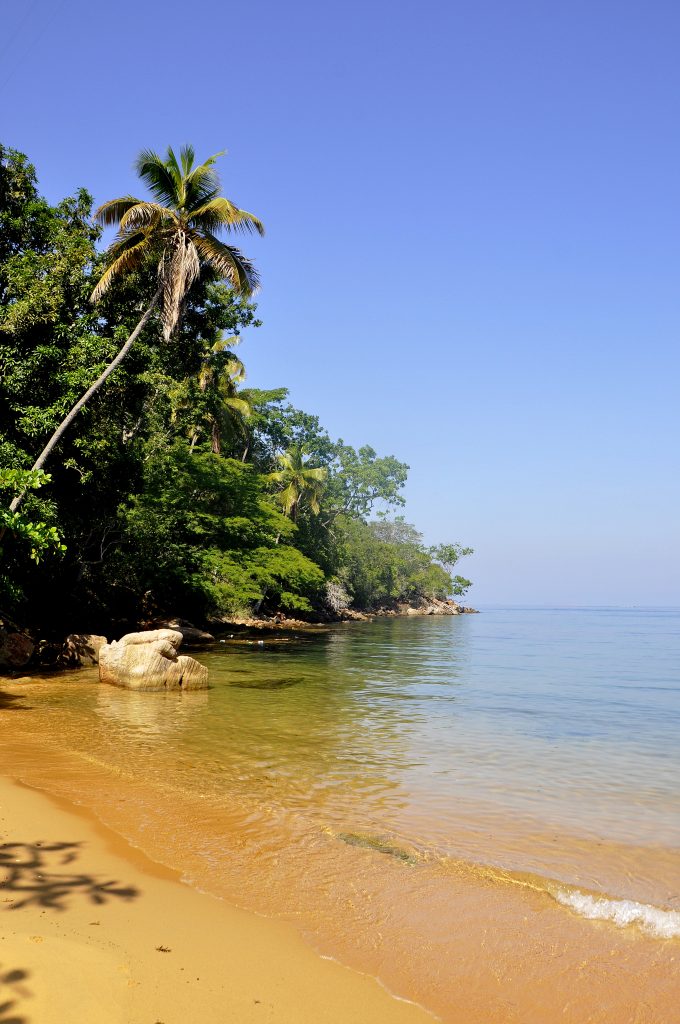 After about one hour of driving it became very metropolitan and I was about to enter the area of Puerto La Cruz and Barcelona. I tried as much as possible to drive around the two cities but still could not avoid hitting heavy traffic and I spent another hour and a half just to make it passed the cities. Outside the city of Barcelona I passed by some heavy petrol industry which made Venezuela one of the major export nation in that sector and was the basis for the wealth, which the government had decided to divide brotherly between the population and me.
Please click on "View Album" to see pictures in a Google+ Album.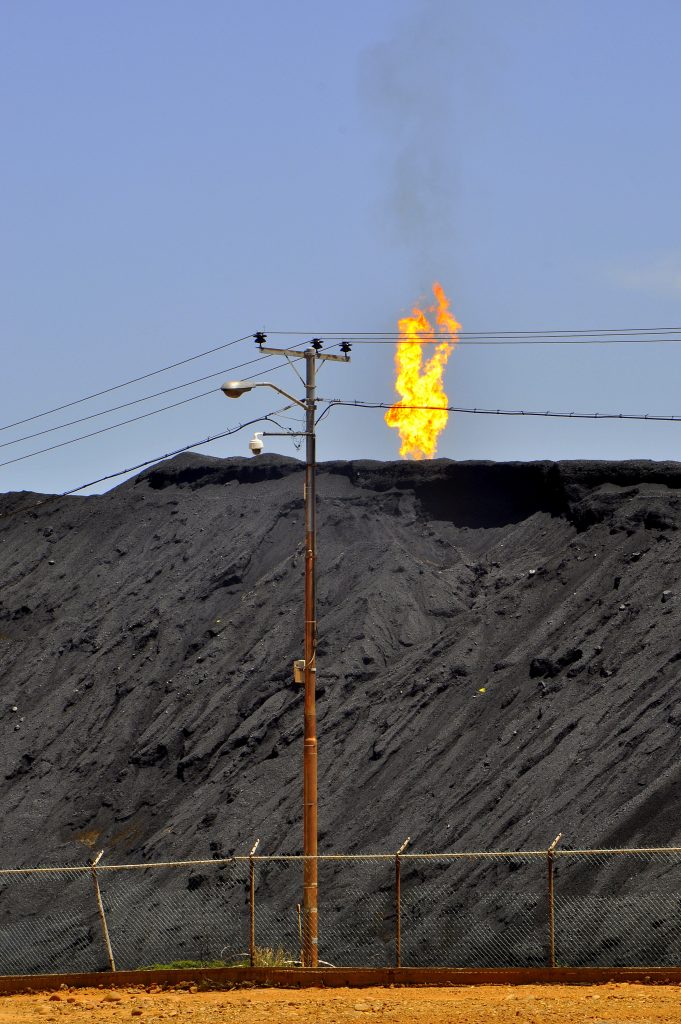 The picture changed quickly back to the spectacular drive of this morning and I passed again several beaches worth stopping and spending a night or a weekend or even a lifetime. Venezuela was in a difficult situation, house made or foreign made or petrol made, I do not know and do not want to speculate, but apart from petrol richness Venezuela definitely was blessed with a beautiful and diverse nature and still had preserved a lot of it. The insecurity though was a bitter pill to swallow both for tourist as well as for the local population.
I arrived at today's final destination and had plenty of time to have a good look around. Rio Chico was a small village and had not much to offer except the main square and two extremely busy commercial streets. I went on to the beach to spot a parking for the night and entered the part which was called Las Canales and which turned out to be a small Miami, Fort Lauderdale or Venice with water ways and along them expensive and big villas and enclosed communities. I was not sure if the local police would allow me to stay for the night in a luxury area like this and I decided to look a little bit outside the village and found a place. Sometimes I am just tired about my own worries and I just stop at the next best option. This was the case today … tonight.
Please click on "View Album" to see pictures in a Google+ Album.
For a small understanding of the days travel, I have included a Google Earth map. The red pins mark the locations I have stopped and taken pictures. At the bottom of the page you will find a link for all the pictures I have taken. The link will open in a Google+ Album.
Please click on map to enlarge!!!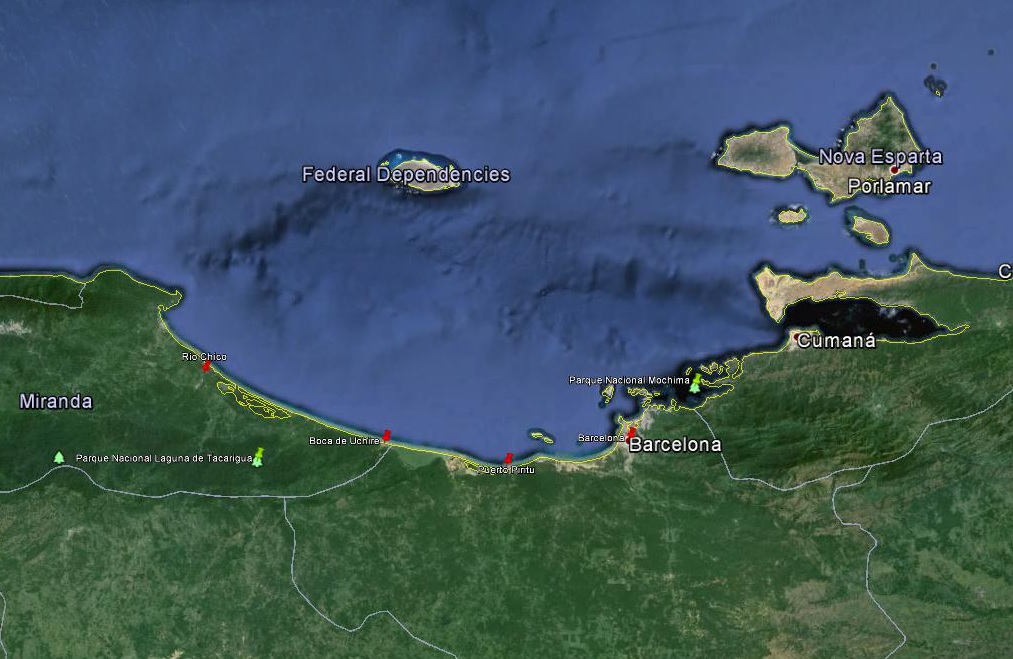 See map and distances / Siehe Karte und Entfernungen / Ver mapa e distâncias / Ver mapa y distancias
0 km                     Mochima
70 km                   Barcelona
115 km                 Cariaco
190 km                 Boca de Uchire
275 km                 Rio Chico
Please click on "View Album" to see pictures in a Google+ Album.